AdvantageNFP Events & Webinars
Why not visit Redbourn Business Systems at one of the following not for profit sector exhibitions to have a demonstration of our fundraising CRM software - AdvantageNFP Fundraiser. Discuss your fundraising CRM software requirements with AdvantageNFP Fundraiser experts to find out how our software solutions can benefit your not for profit organisation.

Want to find out more about AdvantageNFP Fundraiser, join us at our webinars.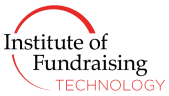 iof Technology Conference
AdvantageNFP are proud to be sponsoring and exhibiting at this year's Institute of Fundraising Technology Conference on Friday 12th May, held at the America Square Conference Centre.

With speakers in 12 sessions across three streams sharing their expertise and experience in the sector to provide delegates with inspiration and practical advice on all aspects of technology for fundraising and how to manage your data within the current regulatory framework.
DATE: Friday 12th May 2017
TIME: 09:30 - 18:00
VENUE: 1 America Square, 17 Crosswall, London,
EC3N 2LB
REGISTER: Here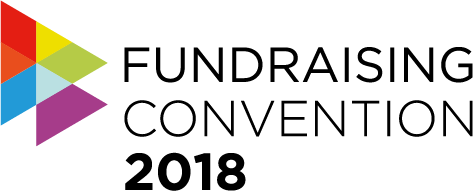 The Fundraising Convention is the largest event for professional fundraisers in Europe. Taking place over three days in July, the event brings together a mix of experience from the charity sector, and engages attendees through multiple sessions per day, within broad themes.
DATE: Mon 3rd, Tue 4th & Wed 5th July 2017
TIME: 08:00 - 17:30
VENUE: Barbican Centre, Silk Street, London,
EC2Y 8DS
STAND NUMBER: 29
REGISTER: Here

Join us at our FREE Live Webinar and find out more about Data Cleaning.

This webinar will cover the importance of cleaning your data. Databases are static, but people are not. Every year over 6 million people move house and 600,000 people pass away. The Royal Mail change half a million addresses and 250,000 people sign up to The Mailing Preference Service. Once you have communicated with a donor, there is a 20% chance their information will change within 30 days. Find out how data, your most valuable asset, can be protected.

Participants will have the opportunity to ask questions during the course of the webinar, using the chat function to submit questions.

This webinar is relevant for all AdvantageNFP Fundraiser and AdvantageNFP CRM customers and all versions of AdvantageNFP Fundraiser and AdvantageNFP CRM.
DATE/TIME: Thursday 25th May 2017 at 10:30am GMT
DURATION: 30 minutes
PRESENTER: Steve Cast, Founder and Managing Director at Redbourn Business Systems
WHO SHOULD ATTEND: Fundraising Managers, Event Managers, Marketing Managers, AdvantageNFP Fundraiser users
TECHNICAL REQUIREMENTS: Internet connection and speakers/headphones