AdvantageNFP Events & Webinars
Why not visit Redbourn Business Systems at one of the following not for profit sector exhibitions to have a demonstration of our fundraising CRM software - AdvantageNFP Fundraiser. Discuss your fundraising CRM software requirements with AdvantageNFP Fundraiser experts to find out how our software solutions can benefit your not for profit organisation.

Want to find out more about AdvantageNFP Fundraiser, join us at our webinars.


Advantage
NFP
are sponsoring and exhibiting at this year's Third Sector's Fundraising Conference. A highly engaging delegate experience that explores major innovations across the digital space, individual giving, major donors, corporate partnerships, trusts and foundations and more.
The 2018 conference will be brimming with innovative ideas and fresh thinking to inject into your fundraising strategy, helping you take it to the next level. With a choice of various energising sessions, this is a not-to-be-missed opportunity to celebrate, learn, and network with your peers in fundraising.
DATE: Tue 22nd, Wed 23rd May 2018
TIME: 09:00 - 17:00
VENUE: Royal College of Physicians, 11 St Andrews Place, London NW1 4LE
REGISTER: Here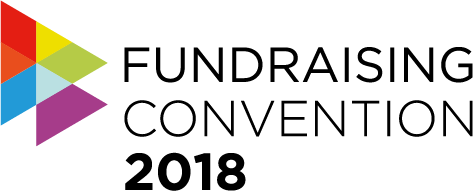 The Fundraising Convention is the largest event for professional fundraisers in Europe. Taking place over three days in July, the event brings together a mix of experience from the charity sector, and engages attendees through multiple sessions per day, within broad themes.
Early bird rates available until 17:00 on Friday 20th April 2018
DATE: Mon 2nd, Tue 3rd & Wed 4th July 2018
TIME: 08:00 - 17:30
VENUE: Barbican Centre, Silk Street, London,
EC2Y 8DS
STAND NUMBER: 29
REGISTER: Here


Following a brief hiatus, CHASE is back for a special 25th anniversary year and Advantage
NFP
will be sponsoring and exhibiting on 5th July 2018 at The Brewery, London.

Focused on the themes of leadership, technology, innovation and culture, CHASE25 is a key calendar date for all NFP leaders. The event is FREE to attend and promises to deliver food for thought and practical advice through keynote talks, case-studies and round table sessions.
DATE: Thu 5th July 2018
TIME: 09:00 - 19:00
VENUE: The Brewery, 52 Chiswell Street , London EC1Y 4SD
REGISTER: Here
Last Minute GDPR Checklist
Join us for a FREE LIVE webinar and go through some last minute checks to make sure you're GDPR compliant using AdvantageNFP Fundraiser and AdvantageNFP CRM.
We will briefly go over the main elements of the GDPR guidelines and provide you with the opportunity to refresh your understanding of the new GDPR features within AdvantageNFP Fundraiser and AdvantageNFP CRM, such as Supporter Preferences or "Opt Ins" alongside or instead of the existing Do Not Correspond reasons. This enables you to run under an Opt In, Legitimate Interest Opt Out and a hybrid model, as required. AdvantageNFP Fundraiser and AdvantageNFP CRM support all three options.
Participants will have the opportunity to ask questions during the course of the webinar and at the end we will offer a Q&A session alongside this webinar to assist you with confirming your own state of readiness for GDPR.
This webinar is relevant for all AdvantageNFP Fundraiser and AdvantageNFP CRM customers and all versions of AdvantageNFP Fundraiser and AdvantageNFP CRM.
DATE/TIME: Thu 3rd May 2018 at 10:30am GMT
DURATION: 30 minutes
PRESENTER: Steve Cast, Founder and Managing Director at Redbourn Business Systems
WHO SHOULD ATTEND: Fundraising Managers, Event Managers, Marketing Managers, AdvantageNFP Fundraiser users
TECHNICAL REQUIREMENTS: Internet connection and speakers/headphones