THE ADVANTAGENFP TEAM ARE PLEASED TO WELCOME MARK BRITTAIN ONBOARD AS BUSINESS DEVELOPMENT MANAGER
Mark has joined us to support our business development activity. "For most of my career I have worked in the data capture and CRM marketplace" explains Mark "Advantage
NFP
offers unrivaled functionality at an accessible cost. There are many organisations that would like this sort of system; our extensive user base means there are numerous examples, with spectacular results, that will help individuals feel confident in making the transition."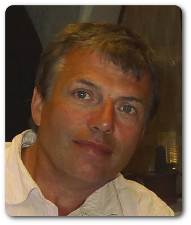 Redbourn has seen substantial growth of both our AdvantageNFP and our commercial client base in the past 12 months and this is the perfect time to expand our team to manage that growth. I am certain that Mark will be an asset to our team and that all of our customers will benefit from his experience and expertise. I've asked Mark to make contact with all of our clients to introduce himself and to discuss your specific needs, so that he can offer advice and guidance on our AdvantageNFP services. Please join me in welcoming Mark to our team."

Mark Brittain, BDM says, "For most of my career I have worked in the data capture and CRM marketplace" explains Mark "AdvantageNFP offers unrivalled functionality at an accessible cost. There are many organisations that would like this sort of system; our extensive user base means there are numerous examples, with spectacular results, that will help individuals feel confident in making the transition."

Keep up to date with our latest news, sign up to our newsletter today!
Redbourn Business Systems © 2021