FEDERATION OF COMMUNICATION SERVICES SELECT ADVANTAGE
NFP

CRM
Federation of Communication Services (FCS) selected Redbourn's Advantage
NFP
CRM database to manage communications and accurately record all monetary income of their members. Chris Pateman, CEO of FCS met Redbourn at the CHASE 2014 exhibition. After having reviewed a number of alternate CRM products, Chris and the FCS team selected Advantage
NFP
CRM as their preferred CRM database having met their list of criteria and functionality.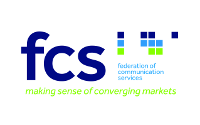 FCS is the Trade Association for companies which deliver professional communications solutions to business and public sector customers in the UK. Be it voice or data; via radio, mobile, copper or fibre; the FCS Mission is to champion and defend the role of the professional communications provider in the converging market place.

Chris Pateman, CEO of FCS says, "first impressions of suppliers always count. So it made a refreshing change to see the system demo'd by somebody who'd written it, who understood what customers needed, and who could immediately give straight no-nonsense answers to our questions. We were immediately impressed by Advantage's ability to help us manage FCS events, and the no-hassle option of cross-referencing members with their local MPs.
We're a small team, and it's been particularly pleasing to see how the Redbourn staff have understood our workload, anticipated our needs and helped through the implementation process. Redbourn's personal touch and short internal reporting lines very much mirror our own approach to business; we very much look forward to building on these foundations as our business needs develop in the years ahead."
Keep up to date with our latest news, sign up to our newsletter today!
Redbourn Business Systems © 2020