ST ALBANS MUSEUMS AND GALLERIES TRUST PUT THEIR FAITH IN REDBOURN'S ADVANTAGENFP FUNDRAISER
St Albans Museums and Galleries Trust have recently selected Advantage
NFP
Fundraiser, the integrated fundraising, CRM, membership and marketing database powered by Redbourn Business Systems. Advantage
NFP
Fundraiser will help the Trust's appeals to raise funds for its work including the relocation of the current Museum of St Albans to the Town Hall.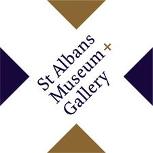 Founded in 1995, the St Albans Museums and Galleries Trust supports the Museums and Galleries of St. Albans. Funds raised by the Trust go towards a variety of purchases, events and projects.

Michael Gray, Chair and Trustee said, "We are very pleased to be able to incorporate the AdvantageNFP Fundraiser system as an integral part of our fundraising activities."

Keep up to date with our latest news, sign up to our newsletter today!
Redbourn Business Systems © 2020