THE SOCIAL EMOTIONAL AND BEHAVIOURAL DIFFICULTIES ASSOCIATION (SEBDA) CHOOSES ADVANTAGE
NFP

FUNDRAISER FOR ITS CRM AND FUNDRAISING NEEDS
AdvantageNFP, powered by Redbourn Business Systems, has been selected to provide its AdvantageNFP Fundraiser CRM solution to SEBDA, Social Emotional and Behavioural Difficulties Association.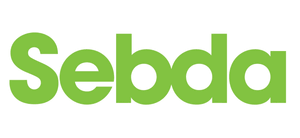 For over fifty years the Social Emotional and Behavioural Difficulties Association has represented the 'behaviour', disaffection and mental health difficulties field at regional and national level, contributing to government consultations and to research initiatives.
Siri Nurwandi from SEBDA confirms that "In the face of stiff competition, AdvantageNFP won us over with its complete functionality and truly affordable price. We really cannot wait to implement AdvantageNFP Fundraiser at SEBDA".
Redbourn's Marketing Manager, Vasileios Kospanos, adds "We are very pleased that a great association such as SEBDA chose AdvantageNFP to help them manage their world and to ultimately raise the Association's profile and funds. The two organisations are a great fit, and we are looking forward to a long-term business relationship with SEBDA" he concludes.
Keep up to date with our latest news, sign up to our newsletter today!
Redbourn Business Systems © 2020