WORTHING & DISTRICT ANIMAL RESCUE SERVICES' NEW FUNDRAISING DATABASE
WADARS (Worthing & District Animal Rescue Services) have just signed up with Redbourn Business Systems, to implement AdvantageNFP Fundraiser at their charity.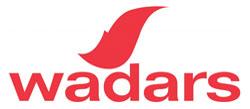 Based in Worthing, WADARS was established in 1969, with its main objectives to rescue and rehabilitate wildlife, and to rescue and re-home domestic animals.
AdvantageNFP Fundraiser is the integrated CRM, fundraising and membership database solution from Redbourn Business Systems, specially designed for not-for-profit organisations.
"We wanted to keep better records of all of our three thousand members and supporters many of whom have taken on rescued pets from us. The ideas on how to do this from the Redbourn team were outstanding" explains Tony Thorn, Fundraising Manager at WADARS.
"I was looking for a system to help us manage our events, Gift Aid administration, legacy fundraising and our communications with our supporters. Redbourn Business Systems showed us that with its database and expertise of their team, it will help to achieve all of our goals" Tony concludes.
Redbourn's Marketing Manager, Vasileios Kospanos, adds "Animal welfare is one of the causes Redbourn strongly support and seeing another charity in this area joining the long list of customers using AdvantageNFP Fundraiser delights us!"

Keep up to date with our latest news, sign up to our newsletter today!
Redbourn Business Systems © 2020