The Success of the National Apprenticeship Scheme

Zach Beesley-Travers was recruited for his current position as an Application Support Assistant, as a result of the collaboration between Redbourn Business Systems and John Laing Training.
John Laing carried out their resourcing operation, following the guidelines given by Redbourn Business Systems, through the National Apprenticeship Scheme (NAS). Having applied though the NAS, Zach was put through a rigorous applicant qualifying process in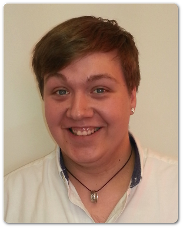 order to determine that he was best suited for this kind of position. Having completed these stages, Zach was then put forward to Redbourn Business Systems as a suitable candidate for their consideration along with a number of other candidates.
Following the interview outcome, Zach was offered a one year apprenticeship placement, with a view to then transferring to a full time position with Redbourn Business Systems.
Once Zach had commenced his apprenticeship, he was then signed up on to an intermediate (level 2) framework in customer service. The delivery of this framework is designed to provide the learner with guidance and support throughout the year, to provide the learner with a nationally recognised qualification appertaining to the specific job role that the apprentice has trained for. The framework is predominantly based around a level 2 NVQ competence based qualification and a level 2 Technical Certificate. All components are required to be successfully completed in order for the apprentice to achieve the full framework.
The learning process was predominantly based around on the job training, work practice, mentoring and feedback from Redbourn Business Systems, supported by John Laing Training through e learning platforms, workbooks, one to one teaching and learning, competence assessments and on line knowledge testing, all carried out at Zach's workplace and at workshops.
Zach gained a complete understanding of the core requirements of his role and was soon progressing the scope of his role into new areas of responsibility and additional disciplines. He also showed the same level of commitment to his learning and development within the framework requirements, continuously demonstrating high levels of competence and providing written work of the highest standard. So much so that we were able to add on additional level 3 units, in order to provide Zach with the opportunity to stretch his learning and development and ensure that the additional roles he was carrying out were recognised as part of his final qualification.
It has to be said that Zach epitomises all that the apprenticeship scheme is designed to be, a route for young people into industry specific training and permanent employment in a chosen career route. It should also be noted that none of this would be possible, without employers such as Redbourn Business Systems being committed to all that the apprenticeship scheme is meant to be and using it accordingly.
Redbourn Business Systems © 2020